Folks in the area have a chance to work as a paid extra on "Filthy Rich." The new show is filming in the New Orleans area and casting directors with Central have put out a casting notice for area locals that would like to work as paid television extras in upcoming scenes.
Sex and the City star, Kim Cattrall seems to be starring in the new FOX television series "Filthy Rich." According to Deadline, Cattrall is also serving as the show's producer on the pilot which is filming in Louisiana.
The show is described as a soap opera/ comedy / drama and comes from Imagine Television and 20th Century Fox TV.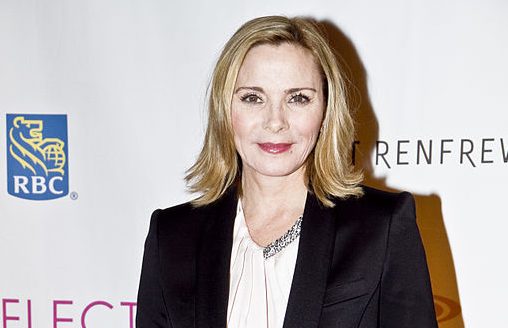 Tate Taylor is serving as the director. "Filthy Rich" is based on a show from New Zealand. The New Zealand series of the same name, Filthy Rich, was created by Gavin Strawhan and Rachel Lang. The show premiered in 2016 and is rumored to have the biggest budget of any show in that country. In 2017, FOX announced that they had acquired the rights for the show. No premiere date is yet scheduled.
The series is set in the south and focuses on the lives of 2 women. The family affair drama / comedy begins with the death of a wealthy businessman, by way of a plane crash. This was not just any company CEO, the dead man was the head of the world's largest Christian network. The death gets his family scrambling to see the will and when they do, they find out that the man has 2 illegitimate, grown children which are also named in his will with the rest of their clan.
When the family finds out about the other 2 kids, they try to make them go away. Those 2 kids have other plans and decide that they will in fact be sticking around for a bit and maybe even trying to get involved in the family business.
Interested?
"FILTHY RICH" – New Orleans, LA (WESTBANK)
PLEASE NOTE DATE CHANGES!
Thursday, October 3rd Friday, October 4th Monday, October 7th
RATE: $100/10 hours
THEATRE: Seeking submissions for men and women of all ages (18+, any portrayable ethnicity) to work as audience members! And YES, you can work all three dates!
Please email the following to Rich@CentralCasting.com • CURRENT photo(s) of yourself • Legal name • Phone number • Sizes (height, weight, bust, dress, pant, shoe) • Tattoos (if applicable) • Use "THEATRE" in the subject line and list ALL dates available! • PLEASE FOLLOW THE SUBMISSION INSTRUCTIONS and send the requested email for consideration!
**PHOTO SUBMISSION RULES: 1). You should be the only person in the photo. 2). Please face the camera. 3). Only clear and well-lit photos will be considered. 4). Absolutely NO filters! 5). Inappropriate photos will NOT be considered!
You MUST BE registered or plan to register with Central Casting BEFORE the work date in order to work on this project.
Registration details and required documents can be found on our website: https://www.centralcasting.com/register/?location=louisiana